Large format display graphics
Update your old roller banners
If you have an existing banner, pop-up or display system that is out of date, don't let it go to waste. We can supply and fit replacement graphic panels.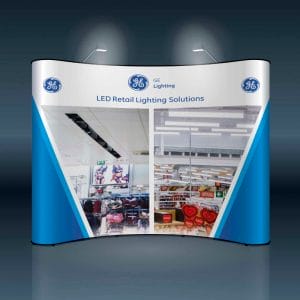 Longbow can design and supply posters, roller banners, pop-ups and all manner of display graphics. We also have plenty of experience of producing vehicle graphics and signage.
Roll-up banners, pop-up displays, posters, banners
These are very popular because modern print technology means they are a very cost-effective way to promote your business at events such as seminars and local exhibitions. Longbow can take care of the complete process of producing them for you, including design and printing.
Graphic design for exhibitions and seminars
For larger projects such as exhibition stands, Longbow can provide a complete project management service as well as stand design and production of graphics.
We can handle the many details and timescales that are involved in these projects and ensure that when the exhibition opens, everything is exactly as it should be.
We have worked with clients to create eye-catching stands in both the UK and Europe, and as far afield as Dubai.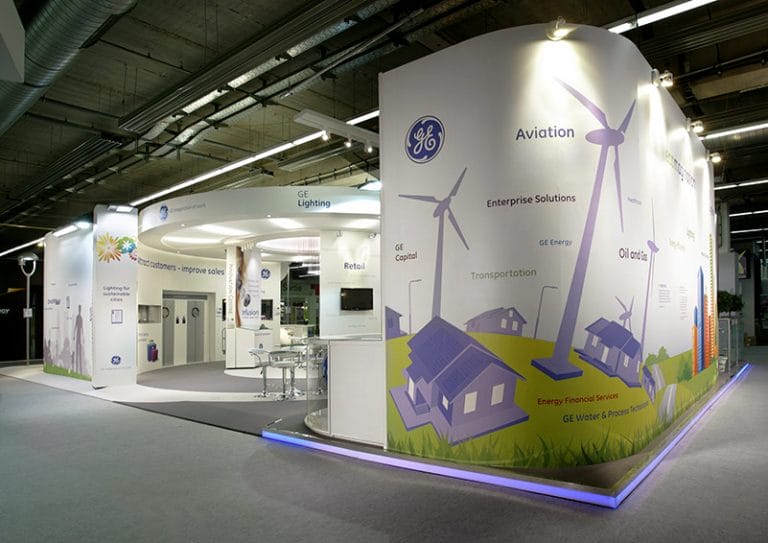 For businesses with commercial vehicles on the road, vehicle graphics are a fantastic opportunity for promotion.
For trades such as plumbers, electricians and builders, vehicle graphics are almost indispensable as they act as a mobile business card: they provide contact information to passers-by whilst the vehicle is parked at a customer's premises.
As with all our design work, attention to detail is always a top priority when we design vehicle graphics. We produce initial concepts on an outline shape and when that has been agreed, we will show how the design will look on an actual photo of the vehicle, making sure that key elements are not placed on joints, gaps or fittings.
When the design is finished we then produce output files to the contractor's specification. We are happy to work with clients' contractors, but we can provide a complete service that includes producing and installing the graphics.